ARTICLE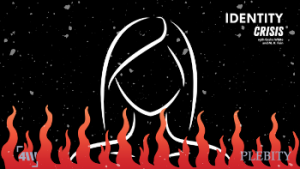 Cancellation, like the death of a loved one, is a loss. It can be the loss of a job, the loss of friends, the loss of community, the loss of home, the loss of a sense of safety and security, the loss of a future you had planned, and, often, the loss of an identity.
After the immediate crisis passes, when you are forced to get back to some semblance of "normal," can be when the weight of these losses really hits the hardest.
Most people I know who have been cancelled define their life in two stages: The Before, and The After. The change is often one so great that it impacts nearly every aspect of your life. For some, being "cancelled" becomes a new, defining part of their identity.
For me, cancellation proved that I couldn't rely on others for my financial safety. It also proved that anchoring my support system in a community that required strict adherence to a particular ideology was untenable. I decided I needed freedom, and set out to create a life for myself centered around this idea.
How to Survive Cancellation: Part 2, Building Back Better
>> MORE