Update 06-25-2021: Plebity is proud to announce that Raquel Rosario Sanchez is the latest recipient of our Free Speech Fund.
c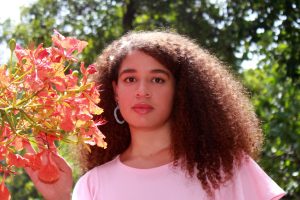 Raquel Rosario Sánchez is a writer, campaigner and researcher from the Dominican Republic. She is currently pursuing a PhD with the Centre for Gender and Violence Research at the University of Bristol. Raquel's academic specialism is violence against women, and her PhD work focuses on online communities of men who pay for sex. In 2018, when she chaired a meeting for the organization Woman's Place UK, she began to be targeted by transgender activists on campus.
For two years Raquel endured bullying and harassment from gender identity ideologues while the University not only failed to protect her, but treated her like a perpetrator. She was subject to cross examination in front of one of the trans activist students who was leading the charge against her. She was ignored and blamed, as well as subject to questioning of her feminist beliefs. She tells me that she could never have accepted the University's offers to settle the matter with money, and she is instead proudly standing up for women everywhere by bringing a legal case against the University.
We discuss what it feels like to momentarily be at the center of the gender war, how to weather the storm of being mobbed, and how we think the tide may be turning. The story of such an intelligent, clear-thinking feminist woman being subject to this level of abuse is deeply chilling. If you're looking for a modern day feminist hero, look no further than Raquel.
You can read all the details of her case and lend your support to Raquel here.
Raquel's website: https://www.raquelrosariosanchez.com/
---
We are proud to have been able to support Raquel with a grant from the Free Speech Fund, and we are always accepting applications from anyone who needs material support after being punished for their speech or subject to a hostile work environment due to their speech or beliefs.

To support the Fund and join us in fighting back against cancel culture, subscribe to us on Patreon, where you will also receive exclusive articles and videos, or make a one time donation on our GoFundMe page.