PODCAST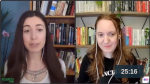 In this episode, Sasha and M.K. discuss the recent Billie Eilish music video in which the pop-star adopted a newly sexual personal. They talk...
Read More
Identity Crisis Episode 22 Billie Eilish and Hypersexualization in Media
ARTICLE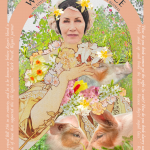 For well over a year, all eyes have been on the pandemic. While we have been singularly focused on the...
Read More
Remembering Regan Russell: Looking Directly at Animal Agriculture