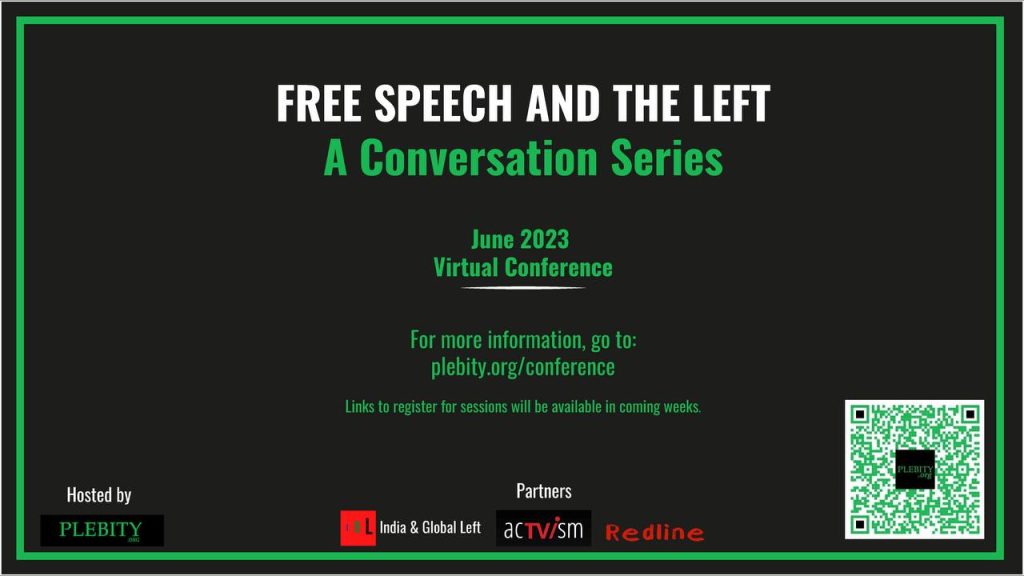 Momentum is building for our Free Speech and the Left virtual conference scheduled for June, 2023.
The conference participants include some of today's most interesting voices, coming together to discuss the most divisive issues of the day.
We're in active collaboration with the New Zealand site Redline, India & the Global Left and acTVism Munich.
What is the left?
Panelists will consider whether leftist thought offers relevant and useful ways of thinking about capitalism and exploitation, empire and forever wars, cancel culture and identity politics, environmental destruction and degrowth, social justice and universalism, animal rights and morality, and of course free speech.
Conference participants will debate whether the concept of left is even still relevant or if it has been replaced by other ideas, perhaps by heterodox thinking or woke ideology.
Woke is easy to define
It is not difficult to define 'woke' in spite of widespread claims on social media to the contrary. Woke is a distinct ideology that parts from traditional leftist values in the most important ways. We created a little chart to make the differences clear.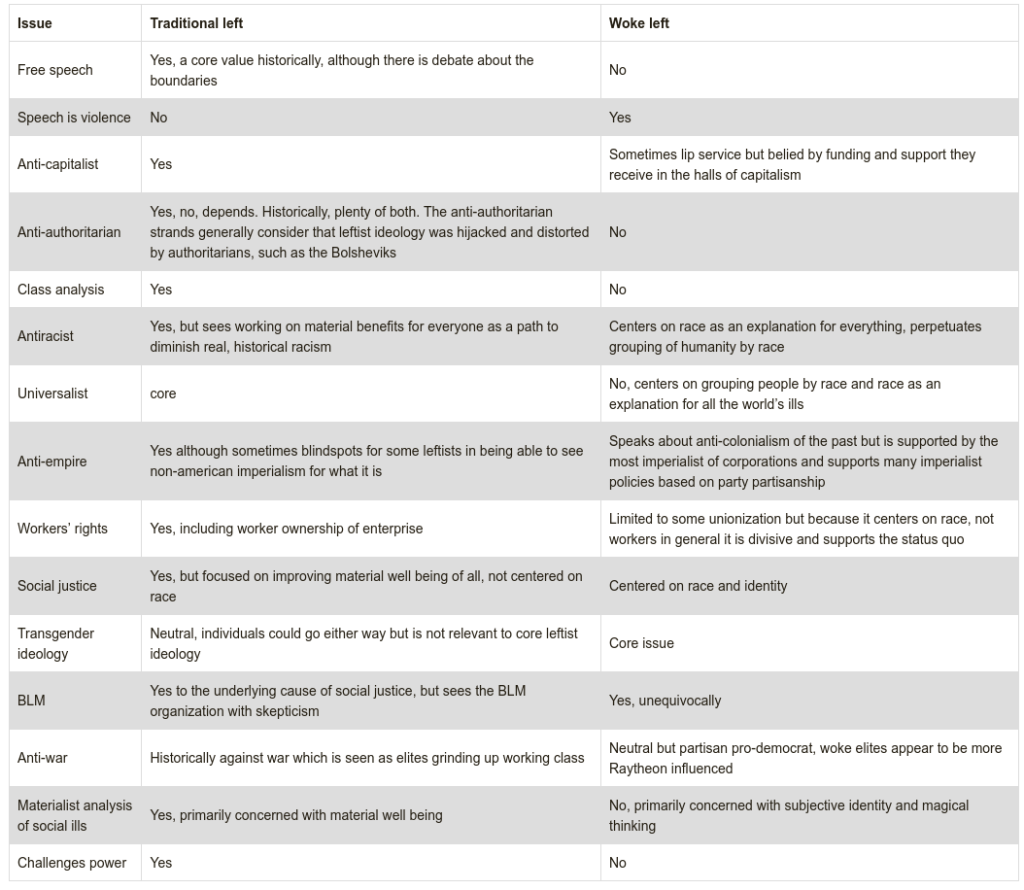 Traditional leftism is confused by many with identity politics. Woke ideology has pushed aside traditional left values and rejects its most core principle of all– free speech.
Cancel culture is real
We know that the more who speak up…the more who will dare to speak up.
The signature behavior of identity politics is policing speech, one's own and that of everyone else as well. The genuine and important aspirations of social justice, universalism and other leftist ideas have become hijacked by divisive identity politics. Instead of challenging power, the left has been neutered and become the staunchest pillar of the status quo.
Free speech and open exchange
Free speech will be represented in the conference in two ways–in conversations explicitly about free speech and in conversations about all the other important topics, demonstrating that it is the principle of free speech that makes it possible for us to sit down and engage in this open and vigorous exchange of ideas.
It is clear to us from the response we have received already, that there is a committed group of thinkers on the left who understand, value and are willing to put their names alongside the words 'free speech' and to step up to make the larger case that traditional leftist views are, in fact, more relevant than ever.
Ongoing conversations
The June conference, organized by Plebity along with our collaborators at Redline, India & Global Left and acTVism Munich is just the beginning of what we hope will be a series of ongoing thoughtful conversations that we look forward to hosting.
Send as a note if you want to get conference updates – [email protected]. We've begun pre-recording sessions and are actively organizing panels as June approaches.
We're inviting submissions of articles around some aspect of the question 'What is the left?' Feel free to send us a note for specifics. These will be posted on Plebity in the lead up to and during the conference.
We could use help – volunteer help to organize the conference itself, and financial contributions, however modest.  We're a non-profit, and we have no other form of revenue.
You can stay up to date and also support this effort materially by subscribing to us on Patreon.