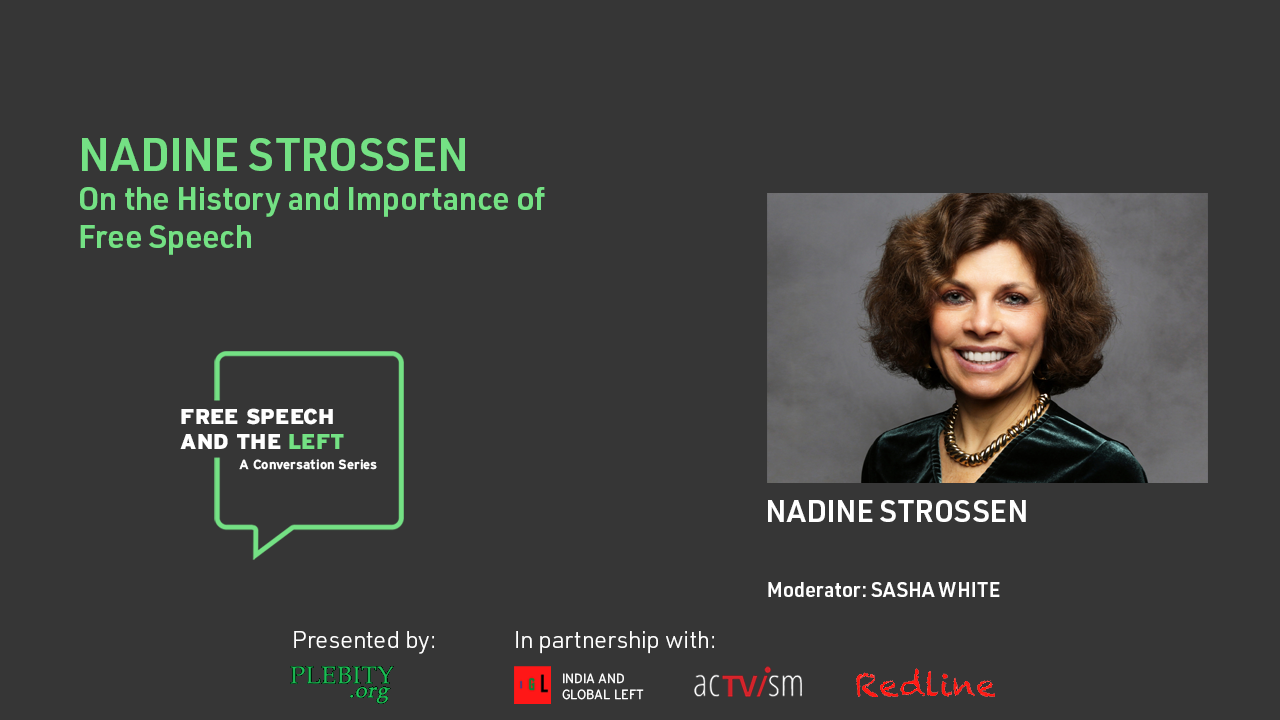 Panelists: Nadine Strossen
Moderator: Sasha White
Description: Nadine Strossen, former president of the ACLU, responds to a range of questions regarding the historical and enduring importance of the principle of free speech.
Nadine Strossen is past president of the American Civil Liberties Union (ACLU) from 1991-2017. She is Professor of Law Emerita at New York Law School, Senior Fellow of FIRE (Foundation for Individual Rights and Expression) and author of the book HATE: Why We Should Resist it With Free Speech, Not Censorship. Her latest book is: Free Speech: What Everyone Needs to Know (Oxford University Press fall 2023).
Sasha White became a free speech advocate in 2020 after being fired for her personal comments on transgender ideology. She has written for Spiked online, Tablet Magazine, and 4W. She co-founded the Plebity Free Speech Fund and hosts interviews on the Plebity Youtube channel.