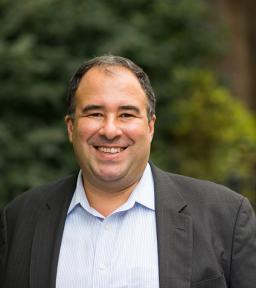 Murat Kurnaz was nineteen years old when he was arrested by Pakistani authorities and sold to the United States for a bounty. It was 2001 and the United States had distributed fliers in Pakistan promising money in exchange for suspected terrorists. Murat was a civilian who had not committed any crime. He ended up at the United States prison at Guantanamo Bay, Cuba, where for five years he was denied the right to due process and subjected to torture. His attorney, Baher Azmy, fought the Bush Administration to help get Murat and others released from Guantanamo.
Baher is the Legal Director of the Center for Constitutional Rights, where he has litigated cases related to discriminatory policing practices (stop and frisk), government surveillance, the rights of Guantanamo detainees, rights of asylum seekers, and accountability for victims of torture.
Baher joins me on Crossroads to discuss Murat's case, the torture carried out at Guantanamo, and how the US legally and politically paved the way for the prison after 9/11. We also talk about the current crisis in regards to freedom versus security. Baher cautions using this framework without examining underlying assumptions about whose freedoms are lost and whose security is protected when the nation is asked to sacrifice liberty for safety. We also hear from him about the current situation at Guantanamo, how the remaining detainees have been faring during the pandemic, and whether they will be allowed to celebrate the holiday of Ramadan.
[wonderplugin_audio id="7″]