Is criticism of religion an intolerant act of bullying against a minority or a courageous challenge to established power?
ARTICLE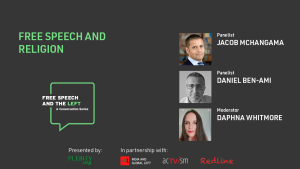 One afternoon last June, Salwan Momika, an Iraqi refugee living in Sweden, stepped in front of the largest Mosque in Sweden and lit several pages from the Quran on fire. Momika had sought and received a permit from the Swedish authorities for his provocative demonstration, and there were police monitoring the event.
The event, apparently involving two people, caused international uproar and condemnation from world leaders, especially in the Middle-East. It may affect Sweden's prospects for entry into NATO, and both the Pope and Putin felt the need to weigh in.