Support Plebity directly and help us keep up our project supporting critical thinking, free speech and open debate.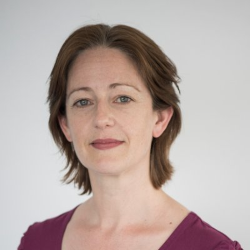 What better way to kick off my new series than to speak with journalist Helen Joyce? Helen is an executive editor at The Economist and is currently writing a book about gender identity ideology. She helps to frame the discussion around the transgender debate that will be explored in this series. We discuss the rampant homophobia and misogyny exhibited by proponents of gender identity ideology, the legal and social ramifications of this movement, and the authoritarian nature of the ongoing debate. Helen breaks it all down in an engaging and meticulous way, from teen transitioners to redefining words to why she herself speaks out on this topic.
"They are trying to redefine us out of existence and that does make me rather angry. And they're denying that they do it. So I am just going to keep repeating myself that this isn't ok. And if they hear that as aggression, which they seem to, well that's their problem not my problem. I will remain non-aggressive but just saying 'no.' No is a complete sentence." -Helen Joyce

Notes and resources: The Gender Recognition Act was passed in the UK in 2004 and came into effect on April 4th 2005. Gender reassignment as a protected characteristic is included in The Equality Act of 2010, also in the UK.
The NY Times article we discussed is called 'It's Binding or Suicide': Transgender and Non-Binary Readers Share Their Experiences With Chest Binders," can be accessed here.
To receive email updates for this series on gender identity ideology, free speech and unjust firing click here.