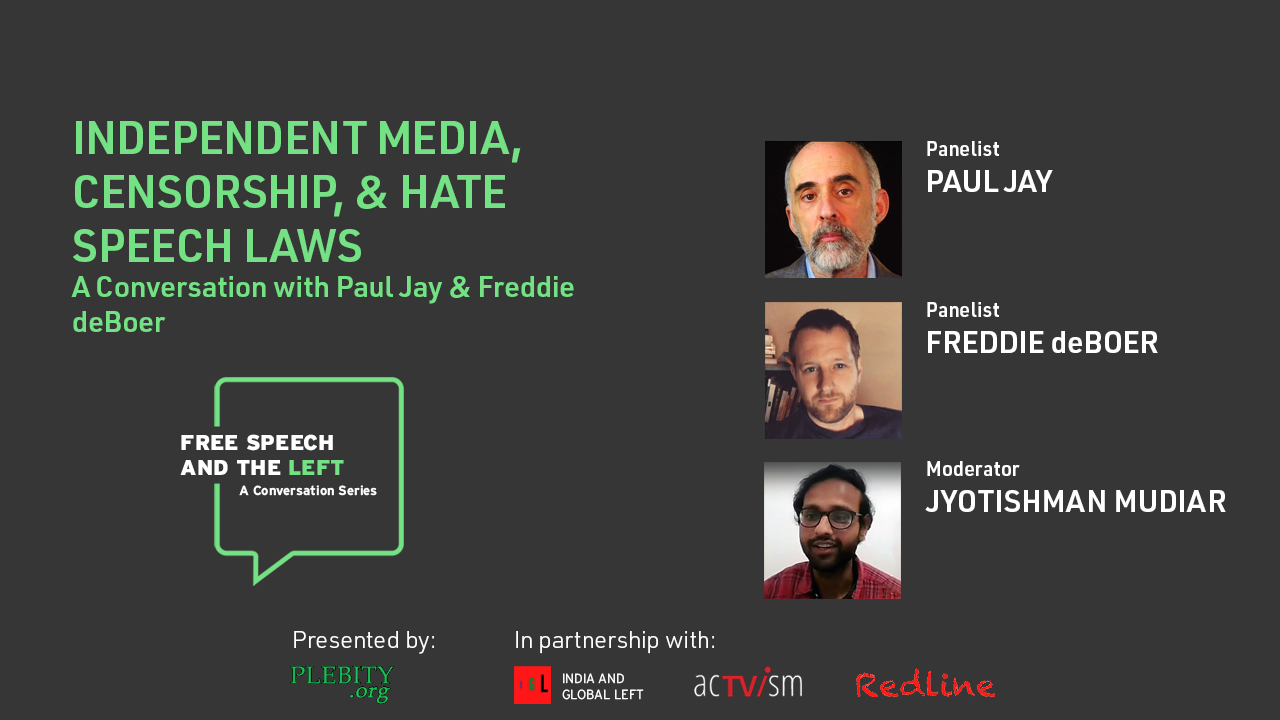 Panelists: Paul Jay, Freddie deBoer
Moderator: Jyotishman Mudiar of India & Global Left
Description: A discussion about independent media and ownership, censorship, self-censorship in media AND a discussion about hate speech laws.
Paul Jay is an independent journalist and documentary filmmaker. He is the founder, editor-in-chief, and host of theAnalysis.news – a site of political commentary and interviews. He is currently working on a documentary entitled series with Daniel Ellsberg titled "How to Stop a Nuclear War" which is based on Ellsberg's book, "The Doomsday Machine."
Freddie deBoer is an independent journalist based in Brooklyn, New York. He's the author of The Cult of Smart: How Our Broken Education System Perpetuates Social Injustice and his newest book is How Elites Ate the Social Justice Movement. Freddie is a self-styled old-school Marxist and writes regularly on his Substack about politics, Marxism, education, police reform and other topics.