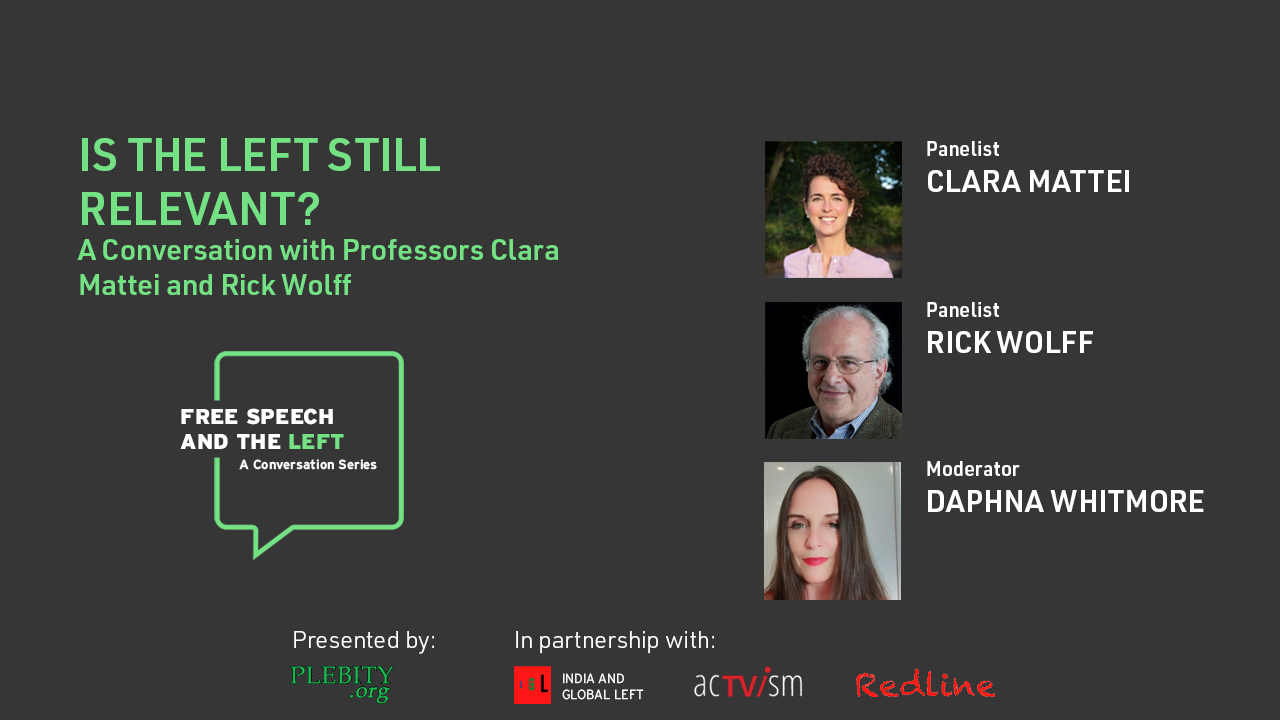 Panelists: Clara Mattei, Rick Wolff
Moderator: Daphna Whitmore
Description: Economics professors Clara Matttei and Rick Wolff discuss the relevancy of the left in today's context.
Rick Wolff is Professor of Economics Emeritus at the University of Massachusetts Amherst and a visiting professor at the New School University in New York City.  He's the founder of Democracy at Work, the host of the nationally syndicated show Economic Update and author of numerous books on Marxism and socialism.
Professor Clara Mattei is Assistant Professor in the Economics Department of the New School for Social Research.  She is the author of the book Capital Order, How Economists Invented Austerity and Paved the Way to Fascism.
Daphna Whitmore writes for the site Redline and resides in Auckland, New Zealand