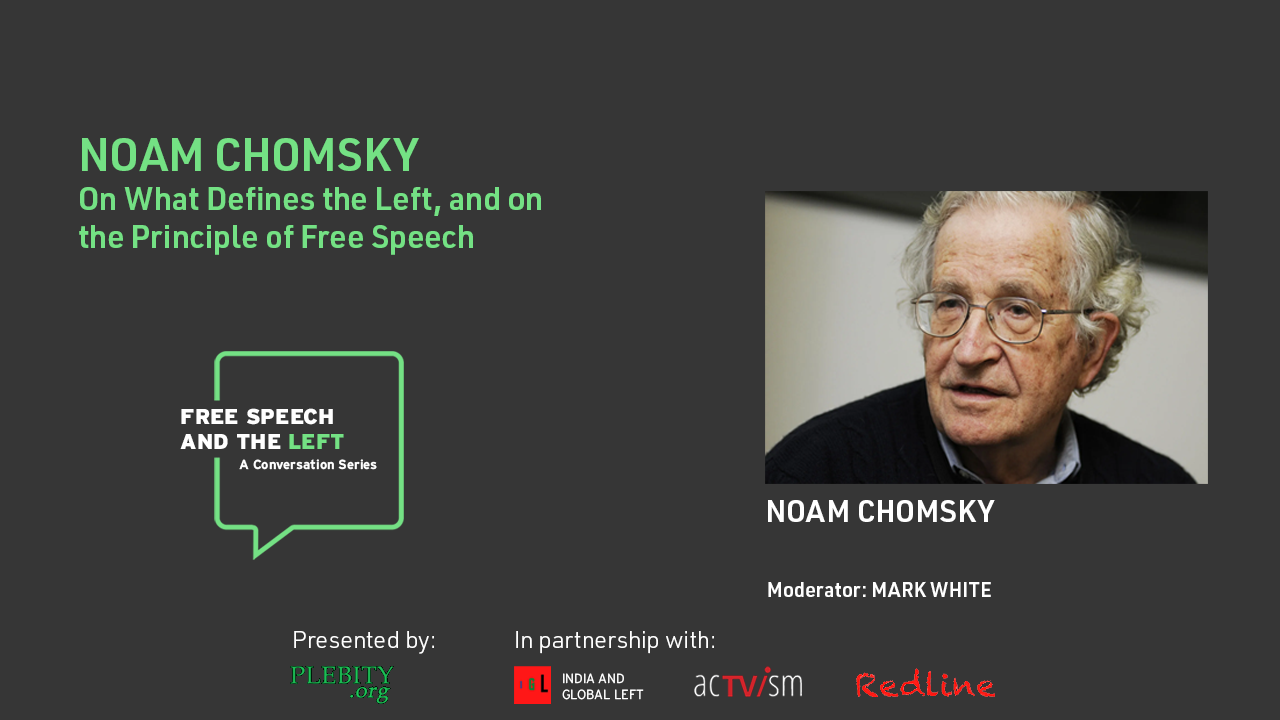 Panelists: Noam Chomsky Moderator: Mark White
Description: Noam Chomsky offers his thoughts on what defines the left and on the enduring principle of free speech. Noam Chomsky is a longtime scholar, author, teacher, intellectual, activist and social critic.
Mark White is a co-founder of Plebity and lives in the San Francisco Bay Area.
*Note: Participation by any panelist does not indicate their agreement with or endorsement of the opinions of any other conference participant. The presence of any panelist does not mean Plebity endorses or shares their opinions.