Please support the Plebity Free Speech Fund either on Patreon or on our GoFundMe page here.

The grant application for the Free Speech Fund is here.
The Plebity Free Speech Fund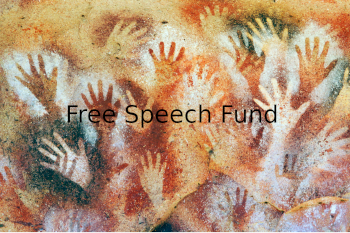 The Plebity Free Speech Fund will raise funds and provide grants as a way to offer material support for the cause of free speech. The Fund will offer 2 forms of grants. The first will go to individuals who have lost their employment or otherwise been materially harmed as a result of exercising their free speech or being forced out of their jobs or out of academia due to a hostile work environment. The second will be in the form of small, more frequently awarded gifts to individuals who come to our attention who have in some significant way supported the cause of free speech.
We hope that the Plebity Fund can provide just a little more assurance to people who want to speak out but are afraid. Mobs that target people for their speech pick off their victims one by one. By banding together as a community of people who support free speech for all, we can stand up to the self-appointed thought police and the Twitter mobs that doxx people and contact employers. We hope to contribute to an atmosphere where more and more people feel free enough to explore and express heterodox ideas.
Not everyone is able to gather a nest egg that would see them through the hard times of sudden unemployment. People are afraid, afraid to speak freely, afraid to lose their jobs. And rightly so. The group-think mob has learned that it has the power to target people's jobs. Getting people fired has become the go-to strategy of thought control.
We can only stand up to this mob if we join forces and do it together. That is the purpose of the Free Speech Fund.
Experiment in Democracy: How the Fund Works
Anyone who wishes can opt to become a member with voting rights by subscribing to the fund here on Patreon. Subscribing members will have the opportunity to consider specific applications for grants and vote on whether a particular applicant should receive an award.