ARTICLE
Forty years after the
Communist Manifesto
eviscerated capitalism and predicted its demise, a relatively unknown American writer shot to fame with a fascinating blueprint for its replacement. Edward Bellamy's
Looking Backward 2000 – 1887
was a literary, cultural, and political sensation. First published in 1888, it was an international...
Read More
Looking Backward by Edward Bellamy: Is this 1888 vision of a year 2000 Utopia still relevant?
ARTICLE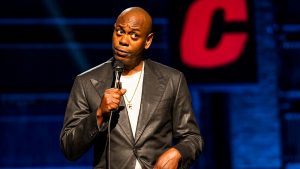 If the Chappelle Crisis has shown us anything it is that trans activists wield the power of the oppressor as they do everything in their quest to be the exceptional community in a sea of marginalized...
Read More
The Chappelle Crisis and the Disastrous Self-Censorship of Comedy