If you're a leftist who believes in free speech you aren't homeless
Free speech is a fundamental value of the left.
Visit our Free Speech News tracker
Animal Rights and the Challenge of Activism
GUEST ARTICLE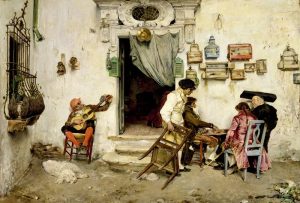 "How do you know someone is vegan?" "Don't worry, they'll tell you!" We all know it. Animal Rights activists are annoying and pushy. They will 'shove their beliefs down your throat' when you are just trying to enjoy your lunch. Whether How I Met Your Mother or South Park is your show of choice, you will have seen this notorious creature represented on screen, and given the recent growth in the movement, you probably know someone in your own life who always ruins a dinner party. Maybe you, like me, are the annoying vegan.
In Defense of Climate Protesters
Article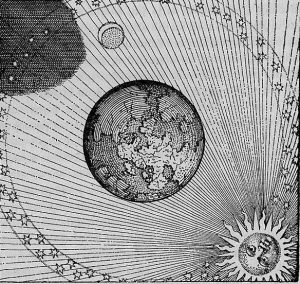 Acts of civil disobedience often emerge out of a sense of desperation in which citizens feel they are not being heard by decision makers by other means, and so they are forced to seek alternative ways to be heard and to affect change. The very function of civil disobedience is to protest against injustice—a requirement for any democratic society, though it is often portrayed as a foolish, juvenile activity reserved for people on the lower rungs of society.
How to counter Holocaust denial–a particular type of hate speech
Article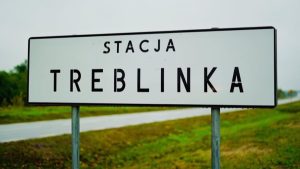 What does it mean, to 'counter hate speech with more speech'?
Hint: it doesn't mean 5 minutes for the Jews and 5 minutes for Hitler.
In 1971, over the course of several months, historian Gitta Sereny trudged regularly into a prison in Dusseldorf, Germany to sit across a small table from Franz Stangl, former commandant of the extermination camp Treblinka. Between April and June of that year, Sereny collected over 70 hours of interviews with Stangl who died on June 28–within hours of her last visit. For the following 18 months Sereny continued researching details of the stories Stangl had told her and to speak to people who had known him when he was in charge of killing operations at Treblinka.
Albert Speer: His Battle With Truth
ARTICLE
Albert Speer: His Battle With Truth by Gitta Sereny is a psychological and historical profile of Albert Speer. Speer was Hitler's architect and later, Minister of Armaments and War Production. At one point, he was groomed as Hitler's successor. In the Nuremberg Trials he was one of the only Nazis to admit some responsibility for the war crimes of the Third Reich and to renounce Hitler. This admission saved his life and he was sentenced to twenty years in prison.
Free Speech is a core value of the Left
Genuine support for free speech means it must apply to speech you don't like
Pro Free Speech Doesn't Mean Absolutist support for all speech
Blasphemy–a notion that crystallizes so many of the issues around free speech
marginalized groups benefit the most from free speech protections
If leftist values have actual moral standing they can and should stand up to scrutiny and questioning
Speech is not physical violence, it's an alternative to violence
Successful challenges to power build on a foundation of free speech
Free thought depends on free speech: censorship leads to a culture of fear where people learn to hide their real opinions
Free Speech protection for all is inherently anti-authoritarian
Let's hear the
Arguments against free speech
free speech isn't free, someone always pays a price
Banning certain speech prevents harm, is in a good cause and therefore the ends justify the means
There is no Truth but My Truth (stay in your lane)
speech is LITERAL violence and can kill
free speech is a tool of oppression by the powerful and a gateway to fascism
The first amendment is protection against state censorship but is irrelevant to social media
Free Speech is actually just license for Racists and bigots to spew hate
Laws against Hate Speech Reduce Intolerance and prevent the rise of fascism
READ the Paradox of Tolerance to understand why some speech needs to be suppressed
Donate to The Free Speech Fund