If you're a leftist who believes in free speech you aren't homeless
Free speech is a fundamental value of the left.
The woke left is to left as ersatz coffee is to coffee
Woke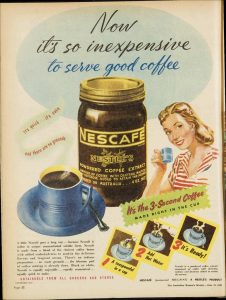 One of the hallmarks of today's woke left is to conflate speech with violence. Fearful of the 'harm' that might be experienced from hearing certain words, the woke left has become widely confused about the issue of free speech in general and between speech and literal, physical violence.
In New Zealand this week, Posie Parker was assaulted as she tried to speak–a mob surrounded her and forced her off the stage and ultimately out of the country. The group that prevented her from speaking has taken to social media to declare a great victory.
Daughter of Spanish Civil War veteran speaks out about identity politics
Opinion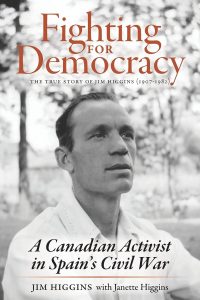 "I couldn't be myself," or words to that effect: It was written in pencil on a piece of scrap foolscap I found amongst my father's papers after he died in 1982. He wrote that sentiment in 1977 when he was working on his memoir. My father's name was Jim Higgins, and his book is called Fighting for Democracy: a Canadian Activist in Spain's Civil War. It was not published until 2020.
Hello, do you know the difference? The Raytheon, Goldman Sachs left is not the left.
Chart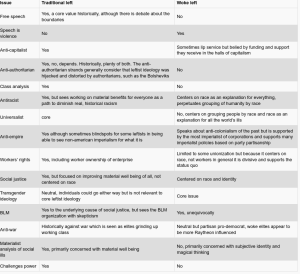 Dear Liberals or Conservatives,
When you say left, you probably aren't actually talking about the left. Find another name. Or at least understand the difference between the woke left and the traditional left which although largely silenced does still exist.
Here is a crude guide for liberals and conservatives who want to know the difference. See the chart.
Albert Speer: His Battle With Truth
ARTICLE
Albert Speer: His Battle With Truth by Gitta Sereny is a psychological and historical profile of Albert Speer. Speer was Hitler's architect and later, Minister of Armaments and War Production. At one point, he was groomed as Hitler's successor. In the Nuremberg Trials he was one of the only Nazis to admit some responsibility for the war crimes of the Third Reich and to renounce Hitler. This admission saved his life and he was sentenced to twenty years in prison.
Free Speech is a core value of the Left
Genuine support for free speech means it must apply to speech you don't like
Pro Free Speech Doesn't Mean Absolutist support for all speech
Blasphemy–a notion that crystallizes so many of the issues around free speech
marginalized groups benefit the most from free speech protections
If leftist values have actual moral standing they can and should stand up to scrutiny and questioning
Speech is not physical violence, it's an alternative to violence
Successful challenges to power build on a foundation of free speech
Free thought depends on free speech: censorship leads to a culture of fear where people learn to hide their real opinions
Free Speech protection for all is inherently anti-authoritarian
Let's hear the
Arguments against free speech
free speech isn't free, someone always pays a price
Banning certain speech prevents harm, is in a good cause and therefore the ends justify the means
There is no Truth but My Truth (stay in your lane)
speech is LITERAL violence and can kill
free speech is a tool of oppression by the powerful and a gateway to fascism
The first amendment is protection against state censorship but is irrelevant to social media
Free Speech is actually just license for Racists and bigots to spew hate
Laws against Hate Speech Reduce Intolerance and prevent the rise of fascism
READ the Paradox of Tolerance to understand why some speech needs to be suppressed